Unintentionally Alice #1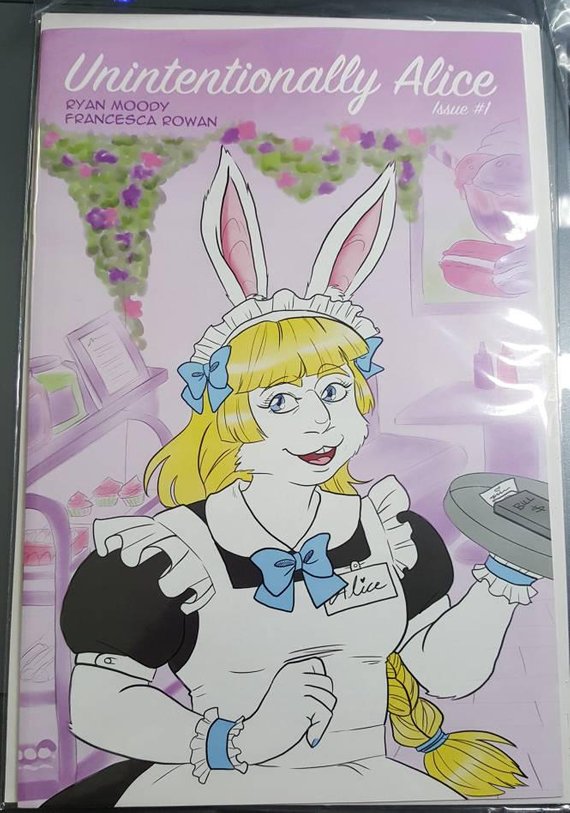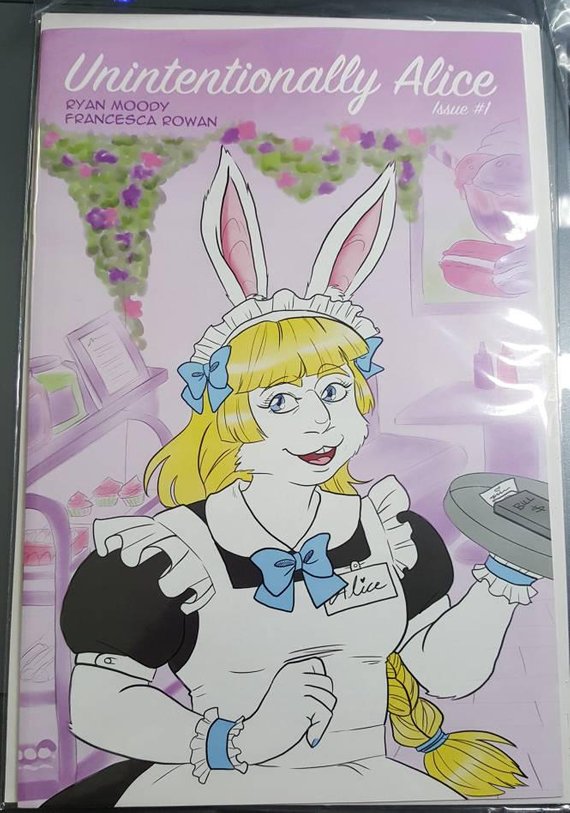 Unintentionally Alice #1
The first issue of Unintentionally Alice written by Ryan Moody and illustrated by Francesca Rowan.

Follow Alice and her friends in this slice of life dramadey as they make their way into adulthood by getting jobs at a maid cafe.

Each book is full color, standard US comic sized, and 20 pages. Each book comes with a free bookmark and can be signed by the writer and artist free of charge; just write that you'd like it signed in the notes section! Each book also comes bagged and bored for protection.